Kelly Higgs Artist Collab for the Hummingbird Capsule
About the Artist
Kelly Higgs (www.kellyhiggs.com) is one of the most exciting Botanical Artist's around, with her bold colours, contemporary style, and an overload of beauty, her work captured what we envisioned the hummingbird capsule to be!
We simply transferred her paintings onto cloth and from there dreamed up a few special pieces to celebrate the Hummingbird capsule.
The more you will look at her painted hummingbird and myrtle flower, the more you will see, the glorious details reminding us of God's beauty, faith and hope!
These unique women's clothing items are available to purchase now, by clicking on the button below.
Explore the Capsule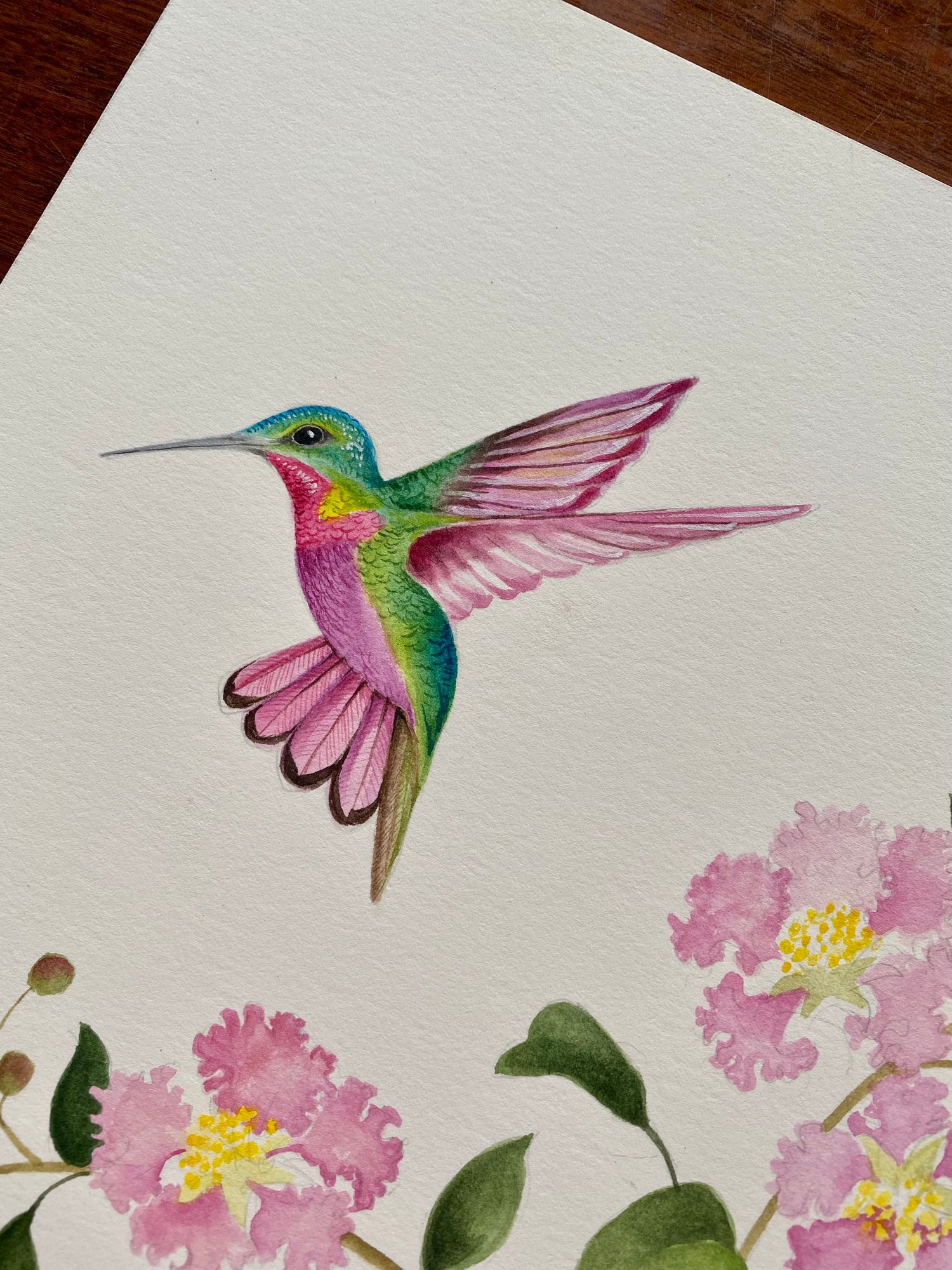 Get to know Kelly
"Being among flowers, in a garden or florists shop, fills me with joy. Flowers are my greatest passion (along with my cats!), and I've been obsessed with painting them since I can consciously remember. I have spent my life researching the original naturalist masters, and honing my skill with watercolours and very fine brushes.

I am devoted to colour, fresh, light, deep and dramatic, colours are everything in my work, and using them in different combinations endlessly inspires me. My aim is to combine all the most beautiful classical elements of design in a fresh new way, so that the result is whimsical, enchanting, and simply wonderful to look at. I am compelled to paint and create; it feeds my spirit and makes me whole."
Kelly Higgs is also a wife, mother of three children and proudly South African!
Thank you Kelly for collaborating with us and sharing the heartbeat of Hadassa xx